The black eyebrow extensions are at mixed lengths, and with the versatile eyebrow glue, they can be used time and time again for basic to exaggerated eyebrows.
The tray is set with mink eyebrow add-on, which is soft and durable, but still, helps to create volume and a full appearance.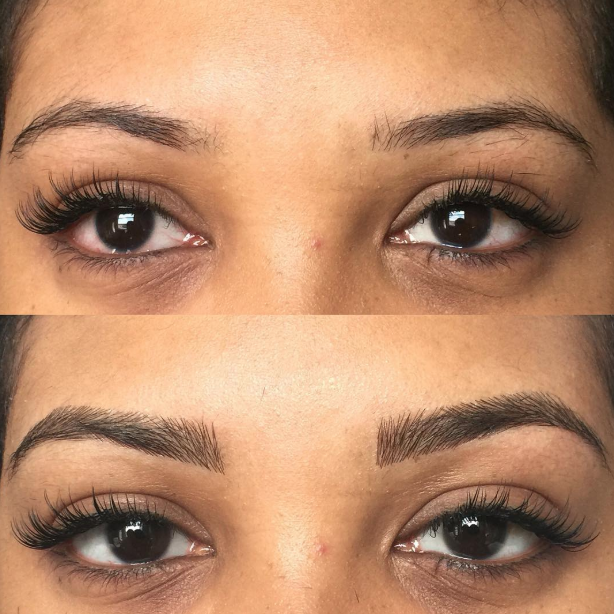 Image Source: Google
Eyebrow Extension Kit and Glue
This kit contains four different eyebrow extension trays, all in different shades to suit different styles and tones. There is blonde, light brown, brown, and then black, with mixed lengths that can help with varied styling.
The kit comes with four trays, eyebrow extension glue, and tweezers to help during application. The eyebrow glue is of a professional grade and allows the extensions to last for weeks, it is also easy to remove and waterproof, and being translucent it can be used on all different color extensions.
Eyebrow Extensions Waterproof
This eyebrow extension kit was designed specifically for those who want to have thick and natural-looking brows.
3D fiber brows help to give a more natural look than a brow pencil or gel and can be used at home for a DIY eyebrow makeover. The creamy gel texture is long-lasting, with natural and even-looking results.
The kit includes the gel and the 3D fibers, as well as an instructional video on how to achieve the eyebrows of your dreams.
Simple to use, and to be used on the go as well, this eyebrow extension kit will be your most trusted accessory in your makeup bag!